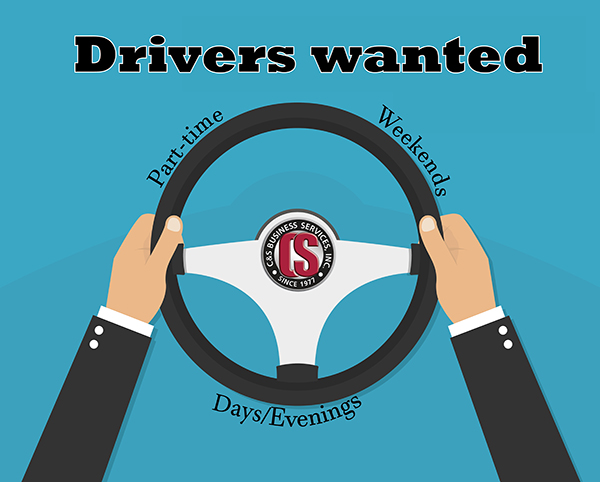 Drivers
Category
C&S has immediate openings for part-time Drivers in Jefferson City, Missouri.
Salary/hours for part-time Drivers: $13/hr.; hours vary
Responsibilities for part-time Drivers:
Driving groups in/around Jefferson City
Picking up passengers and returning to destinations
Requirements for part-time Drivers:
CDL Class C or B license with air brakes and passenger endorsements required
Clean driving record
Punctual and personable
Apply online (including resume) and/or at 1731 Southridge Drive, Jefferson City. Questions can be directed to 573-635-9295.
Features
Jefferson City, MO