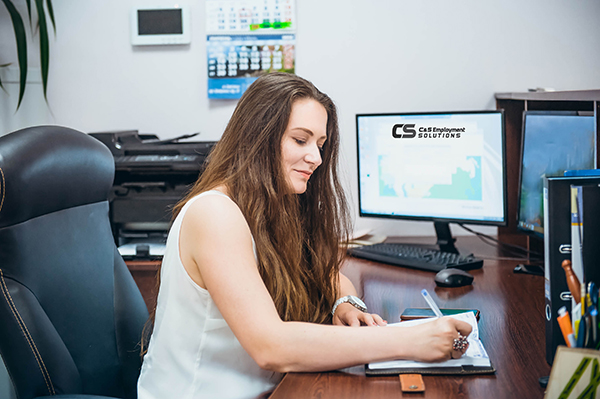 Office Assistant (Hybrid)
Category
C&S has immediate openings for full-time, temp-to-hire hybrid Office Assistants in Jefferson City.
Salary/hours for hybrid Office Assistant: $15/hr.; Monday-Friday 8 a.m.-5 p.m. (2 days in office; 3 days remote)
Responsibilities for hybrid Office Assistant:
assist with activities related to the administration of federal relief funding
reviewing provider applications and any supporting documentation for accuracy and completeness
following up with providers for incorrect or incomplete application requests or supporting documentation
tracking expenditures, data entry of paper applications, and other monitoring or reporting activities related to relief funding
providing basic technical assistance support to providers seeking to apply for funds
office communications including answering and making phone calls, sending and responding to email messages
Requirements for hybrid Office Assistant:
high school diploma or equivalent
reach and exceed daily performance standards
ability to draft or respond to emails with spelling and grammar accuracy
excellent communications (written and verbal) and customer service skills
must be able to work within multiple applications/screens simultaneously
ability to work in fast-paced environment with attention to detail
ability to work in office 2 days and 3 days remote
Apply online (including resume) and/or at 1731 Southridge Drive, Jefferson City. Questions can be directed to 573-635-9295.
#tp123
Features
Jefferson City, MO