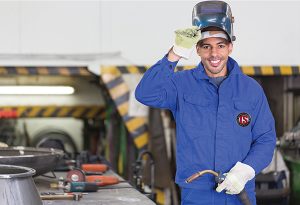 Welders/Fabricators
Category
C&S has immediate openings for full-time, temp-to-hire Welders/Fabricators in Jefferson City, Missouri.
Salary/hours for Welders/Fabricators: $19/hr.; must be available for all 3 shifts
Responsibilities for Welders/Fabricators:
MIG welding; some TIG welding also possible
preparing cabinets for welding
Requirements for Welders/Fabricators:
Requires welding experience &/or welding education and high school diploma/GED
Must have clean background, the ability to pass a drug screening
steel toe footwear needed
Apply now &/or at 1731 Southridge Drive (include resume). Questions can be directed to 573-635-9295.
#np456
Jefferson City, MO